He-llo there! Boy, it's been nearly two months since our last post! Whoops, sorry about that, it's been a rollercoaster of a year for me personally – got a new job, hated it, quit the new job, etc… but you really don't wanna know about that. Just my apologies and my promise that we'll get back to Near Elite's re-releases as soon as possible – right now I'm out of an editing software because reasons, but I'll get it fixed!
In the meantime, man do I have news for you. Specifically… Orpheus' Kaden comic is finally releasing OMG jeez WTF!!!!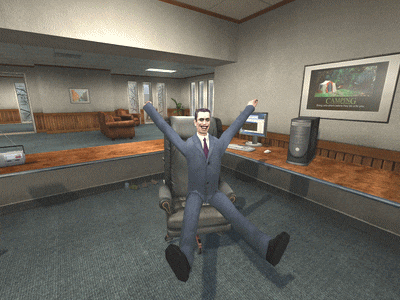 Yes indeed, the long-gestating comic – first mentioned here on Metrocop way back in 2014, already over one year in the making then – is finally, really out… its first episode, at least. This is not a drill and April Fools was months ago, so yes, it's real, it's happening, it's here.
Without further ado, enjoy the best-looking Half-Life 2 comic in about a decade, by the most promising auteur in the community:
There's still a whole bunch of things we gotta talk about, but I'll leave that for another time. Just enjoy this monumental release – one I personally thought we might never see, goes to show what I know – and start annoying Orpheus for Kaden: Episode Two!